No long wait times. Immunizations. Free, local delivery. Personalized Service.
Prescription Drugs/
Medication Counseling
Whether you're a patient juggling multiple medications or have a question about an over-the-counter (OTC) product, we're here to help!
Immunizations/
Health Screenings
Let Broad and Snyder Pharmacy be your one-stop shop for flu shots or other vaccinations (pneumonia, shingles, tetanus).  If you're struggling with managing your diabetes or have cardiovascular challenges, we can also be a great resource.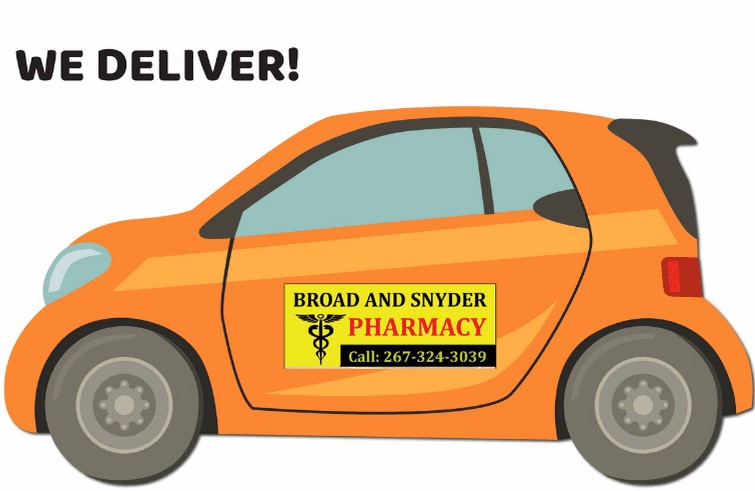 Free Local Delivery
Picking up your medications should be quick and easy, but if you can't make it to our pharmacy, we will deliver right to your doorstep!